Meet the Team
Elegance Outdoor Lighting has been providing the DFW area with expert lighting for over a decade. Meet the amazing staff that will be solving your lighting needs!
Martin "Marty" Cowart
Licensed Master Electrician
Marty has been a journeyman electrician since 1983. He obtained his Texas Master Electrician License in 2008. Marty has supervised numerous electrical projects throughout his 39 years in the electrical construction industry. He also has extensive experience estimating and managing electrical projects. He has a hand in every lighting project we install. Marty will insure that every project is installed per NEC code and meets the customer's wants and needs.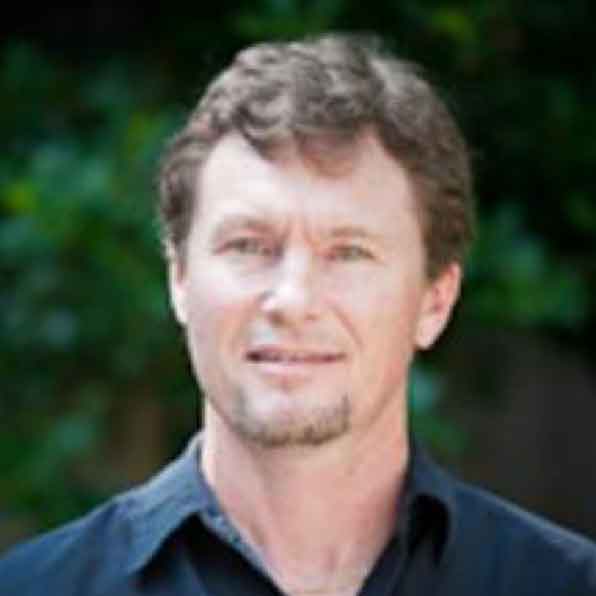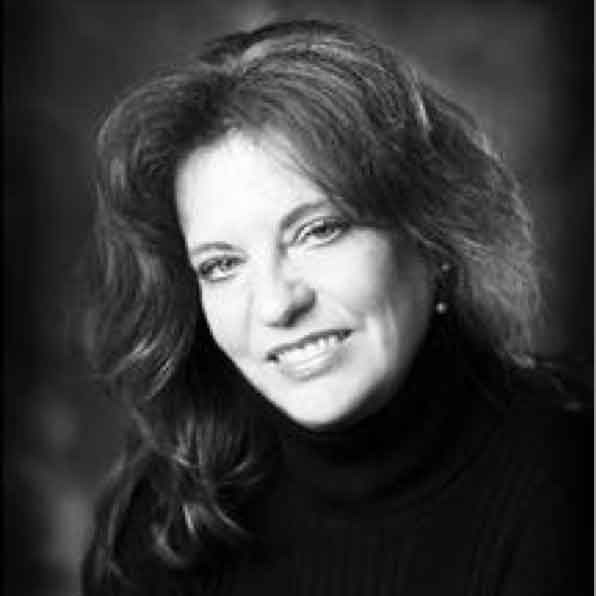 Alexandra "Alex" Taylor
President and Senior Designer
Elegance Outdoor Lighting is a licensed Texas electrical contractor, and NCTRCA certified Woman Owned Business Enterprise, specializing in design and installation of residential and commercial landscape and architectural lighting. Alex has received the Association of Outdoor Lighting Professionals' Award of Merit; she participated in the AOLP "COLD" Lighting Design Program and served as Chair of the AOLP Design Awards Committee. She is a licensed PMI Project Manager, a member of Illumination Engineering Society of North America and of the Association of Professional Landscape Designers.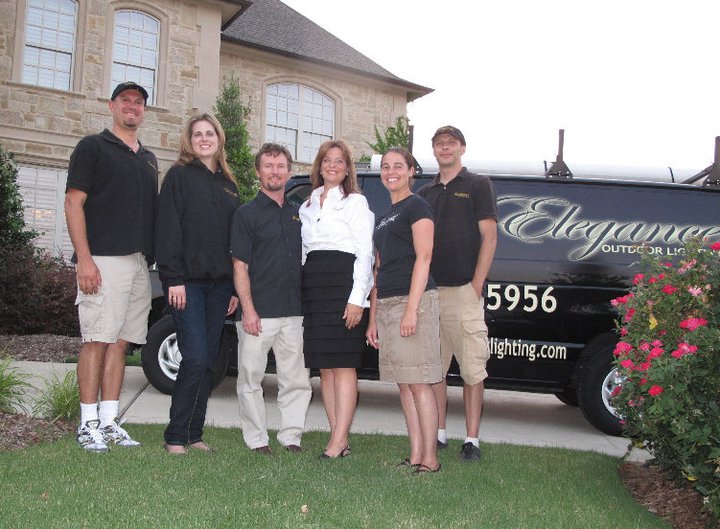 In the News
Our lighting solutions have made us popular! Check out some of our media mentions.
Elegance Outdoor Lighting was featured on Dallas' own Home & Lifestyle Television.
"Brighten Your Home with Lighting Elegance" aired on the Dallas NBC affiliate, KXAS_TV and is produced by Omni Visual Media in Dallas, Texas.
Elegance Outdoor Lighting has received recognition for excellence in landscape lighting design from the Association of Outdoor Lighting Professionals.
What Are People Saying?
Great Experience. Both Marty and Alex did a super job with our design and showed us options that we had not even considered. We find the right solution for our lighting needs that really allowed us to showcase our home at a very affordable price. They worked diligently to keep our job within budget, the work was timely, professional and High quality. Marty and his team kept the work site clean. Their customer service is exceptional. After the lighting was installed, we wanted to make some minor changes in a couple of areas because we wanted a little different result. Marty came out and we discussed the changes and he took care of them immediately without hesitation. I spoke with several lighting installers before I found Elegance Outdoor Lighting, but most of them just told me to decide what I wanted and they would do the work. I am very glad we found Elegance Outdoor Lighting and I would highly recommend their services for all of your outdoor lighting needs.
Jeff
Excellent company for lighting needs. Great design, quality materials. Very responsive and professional. After years of wrestling with the 'malibu' approach, I decided to finally install a professional system. I'm really glad I did and I'm glad I chose Elegance Outdoor Lighting. Just an update to my last review. We have a modest yard with a pool and wanted to upgrade some of the lighting. We had Elegance Outdoor Lighting do the front of the house a few years ago so I called them again to help with the back yard. I really can't say enough about them. They are great to work with and do an amazing job. They listen to what you want, make suggestions and offer creative ideas. The work is quality and reliable. Four years ago they did the front and had no problems at all and i'm looking forward to enjoying the yard now too.
Gerard
How lucky were we to find Elegance Outdoor Lighting for our outdoor lighting project!! Alex and Marty are honest, personable, creative and experienced. Our design exceeded all our expectations-we are so pleased!
Steve
"Elegance Outdoor Lighting is a great company to work with. From the initial call to the consultation, site survey, and demo to completion, we knew we had chosen the right company for our project. I will use them again, and I will definitely refer them to other neighbors and friends."
Ron
Rockwall, TX
"My wife and I had delayed making a decision about outside lighting for years because of all the questions about design, function, cost, choice of materials, workmanship, and so on. We were impressed with the Elegance Outdoor Lighting brochure which seemed to answer a lot of our main concerns. After a few short meetings we were convinced that our questions had been answered and the decision was easy to make. We have been totally satisfied with our decision to trust Elegance Outdoor Lighting and our home is now more secure as well as more beautiful."
Gary
Benbrook, TX
"We are grateful for your attention to our needs and for your prompt response to our service call. Your recommendations were exactly what was needed. The grandchildren love the tree lighting idea you did for us."
Ted
Grapevine, TX
"Thank you for the great wiring upgrade work you did at our home. Your team responded with professionalism, and the installation is done exactly right. You were conscientious and knew the NEC code inside and out. All our wiring is in compliance now, and we appreciate your great help."
James
Dallas, TX
"We interviewed three outdoor lighting companies before choosing Elegance Outdoor Lighting. They gave the most competitive estimate and the most professional presentation. The installation was quick and unobtrusive, and we are very happy with the finished product! We would definitely use them again!"
Dyann
Southlake, TX
"Thank you for coming to repair my landscape lighting. Although our system was installed by someone else, Marty was able to find out quickly what the problems were and fix it for us for a reasonable price. We appreciate your professional and businesslike manner. "
Nancy
Irving, TX
"Our lighting design is beautiful and unique. Alex did a lovely job of accentuating the best features of our home and gardens, while also including the things I had asked for. There's a light over the BBQ area I can turn on with a switch when we cook out, but it doesn't have to stay on when we are sitting out enjoying our yard! The rest of our system comes on automatically with no effort from me, and the place just looks great! "
Andy
Fort Worth, TX
"Excellent work and communications; willingness to help."
Sandra
Lewisville, TX
"The folks at Elegance Outdoor Lighting have surpassed our expectations in every way! Our house is the most beautiful on the block and our back yard environment is absolutely magical."
Caroline
Southlake, TX
"It has been a year since the installation of my landscape lighting. To this day, I still drive by the front of the house at night to admire how beautiful it looks. Although there are many more elaborate homes in my neighborhood, our home stands out and has an ambiance like no other. I think what I am most proud of when I look at my home is the lighting job you completed. I would highly recommend Elegance Outdoor Lighting to anyone who wants the BEST."
Dianne
Carrollton, TX
"Elegance Outdoor Lighting is an outstanding company to work with. Their senior designer conducts a professional design consultation, gathers all the information and documentation that will be needed, and gives us a professional and artistic design. She uses artistic and creative design methods, and efficient light sources. We appreciate that they always specify excellent quality equipment with enforceable warranties. Their installation team is professional and pleasant. They arrive clean and neat - at the appointed time, keep the job site tidy, answer questions and conduct their installation in an orderly and efficient manner. We are always impressed with the fantastic job Elegance Outdoor Lighting does for us, and we make referrals to them often."
Chris
The Colony, TX