Installation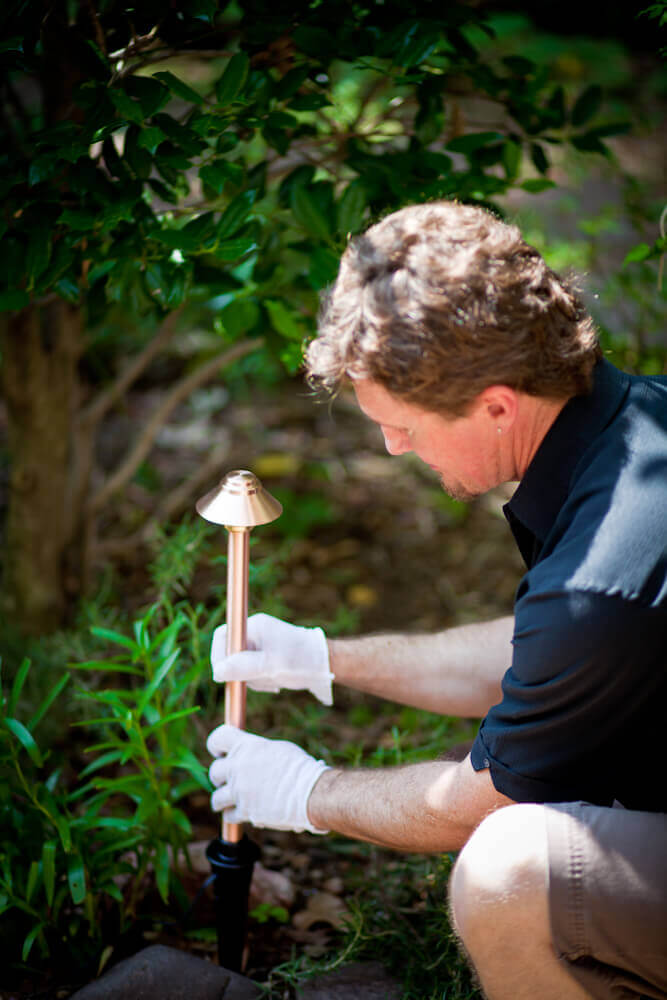 INSTALLATION
The size of the job generally determines the time frame in which it can be started or will be finished. Generally, a small job of 20 lights can be completed in just a day or two, whereas a larger job, or one with a complex installation or difficult terrain can take longer.
Elegance Outdoor Lighting strives to complete jobs in a timely manner so that our customers can enjoy beautiful outdoor lighting.
In special cases where permits are required, we will apply and secure the permits before any work is begun. There are sometimes fees for this, which you pay directly to the permit granting agency. Often your signature and those of other property owners are required on the documents, and sometimes these need to be notarized. This differs by municipality.
If you have hired a Landscape Architect or Landscape Installation Specialist, it is best that we coordinate installation and work in tandem to ensure that your installation goes smoothly. Also, if you intend to do major renovations on the property where the lighting is to be installed, we recommend that you provide us with a copy of your plans, and allow us to coordinate with all parties involved in the project.
We often begin with the Pre-Wire phase – hand digging at your property with care, installing wire to the locations of the fixtures and back to the transformers. If any dedicated circuits or GFCI outlets need to be installed, this will be done early in the process.
We will install each fixture, using the very best installation methodologies, and aim each fixture using a hand laser. The final focusing, addition of lenses or filters, and refining of lamps will be done after dark as the very last step of the installation process.