The front of your house or building is called the "facade." Often, we are called to do lighting on the home facade – this brings beauty and elegance, provides security, and an inviting atmosphere. It can really show off the appearance of your house!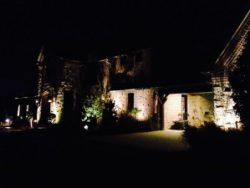 It can be really spectacular when there are architectural texture details. Not how the rock seems to really stand out and the small textures in the brick are enhanced. This is "grazing," when we aim the light up the front of a wall like this.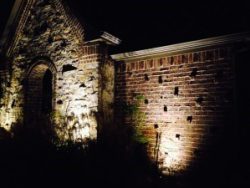 At Elegance Outdoor Lighting, we specialize in bringing out the best in your home's appearance. We focus on the beautiful features of your home, and make your place look its best. Call to make your appointment today!