Path Lighting
9:25 pm - September 20, 2019
Lovely pot of flowers spilling over at the top of the stars wouldn't be visible at night – and the stairs were just impossible to navigate in the dark.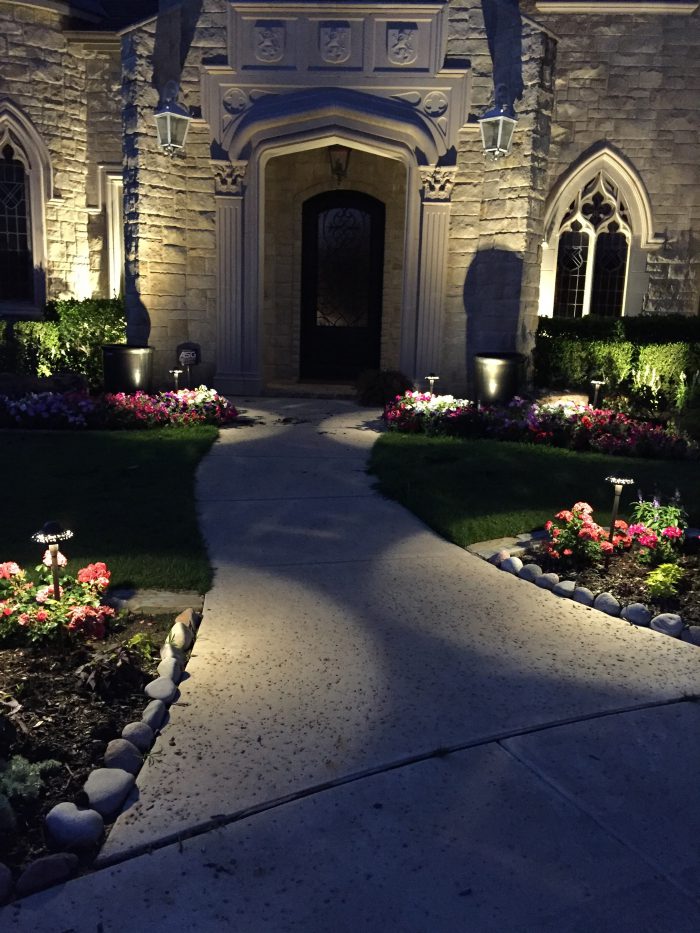 The perfect location of the light creates a welcome landing, and the placement of the fixture provides lighting for the treads of the steps.
White flowers pick up the light and draw the eye to admire the texture of the wall at the background.